The law & mortgage provider
To begin with, let's talk about the law.  UK law does NOT specify that a landlord must take out a landlord insurance policy, that's it – simple.  However, most buy-to-let mortgage providers will have this as a condition of providing the mortgage.  Whatever type of mortgage you take out, buildings insurance is almost always a requirement of taking out a mortgage – buy-to-let mortgages are no different.  Landlord insurance generally includes the buildings aspect of the insurance policy by default (although do check this before signing any agreement!) and therefore, you are covering your commitment to the mortgage provider by implementing a buildings insurance policy.  Whilst we are on the subject of the mortgage provider, it's worth noting that you really do need to let them know that you are letting the property otherwise you risk them foreclosing on the loan.
The insurance company
If you were to take out a standard home insurance policy for use against a property that you let AND then the worst was to happen and you needed to make a claim, it's likely that the insurance company will try to wriggle out of the insurance pay-out.  If they establish that you are using the policy against a let property, usually the policy will be declared void as it's generally set out in the terms and conditions when you sign up for the policy that it only covers a property that you live in.  If you didn't declare it at the time of the claim and it was discovered later, you could be at risk of being found guilty of insurance fraud.  From this aspect alone, it's always worth doing things properly and implementing the correct type of insurance, even though the cost is slightly higher.
The cover
Typically, a landlord insurance policy covers much more than a standard home insurance policy.  These additional benefits can be very important to you as a landlord, in the event that something does go wrong.  A standard home insurance policy for example would likely include buildings insurance, contents insurance and fixtures & fittings insurance.  A good quality landlord insurance policy, would include all of the list above PLUS cover for loss of rent, alternative accommodation insurance (to move the tenant in to in the event of fire/flood etc etc), accidental damage insurance, boiler breakdown cover, unoccupied property insurance, rent guarantee insurance and landlord legal expenses insurance.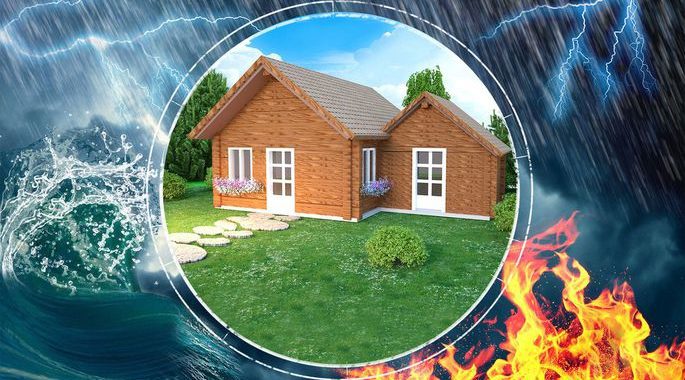 In summary
Jade Property Management would always recommend that landlords purchase the correct type of insurance for their properties.  For landlords that have properties maintained by Jade, we are usually able to assist with choosing the correct policy and can even implement and pay for the policy on your behalf and claim the money back from you later.  If you are interested in Jade's property management solutions, check out our property management services page or contact us here.